Rockledge Park
3600 Pilot Point
Grapevine, TX 76051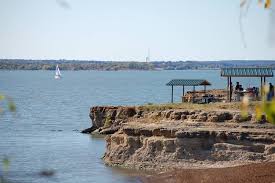 ---
Looking for Something Fun to Do?
Visit Rockledge Park!
Paddlesports
Of course we recommend bringing or renting a Kayak / Paddleboard to explore the coves of Rockledge Park. However, there is much to do here:
Friends & Family Picnic 
There are over 65 picnic pavilions located throughout the park. Some of them are on the shoreline of Lake Grapevine, others are scattered in a shaded tree area. All picnic pavilions are First-Come, First-Served. There are no reservations needed for these pavilions.
Hiking or Mountain Biking
Rockledge Park is also home to the Northshore Trail. This trail stretches over 23 miles of off-road terrain and provides some amazing scenic views along the route. Rockledge Park has trail maps for the park and the trail.
Refreshments
Rockledge Park has a Park Store that features Amazoa Coffee. Amazoa Coffee is a certified Rainforest Alliance sourced coffee and is Fair Trade Certified. This coffee can be purchased in store or online at www.AmazoaCoffee.com
The Rockledge Park Store also offers sodas, chips, candy, ice cream, beach toys, BBQ equipment, inner-tube rentals, LIVE bait, fishing gear and more!
Fishing
Rockledge Park is a great place to go fishing. There are many local fishermen of all skill levels that come to fish from the shoreline of Rockledge Park. Most of the shoreline rocks are undercut which provides ample opportunity for fishing.
---
Hosting an Event or Party?
Rockledge Park has an outdoors picnic venue that may be rented for large groups and events. The name of this venue is Jackson Pavilion. We utilize this venue for our Yoga Classes.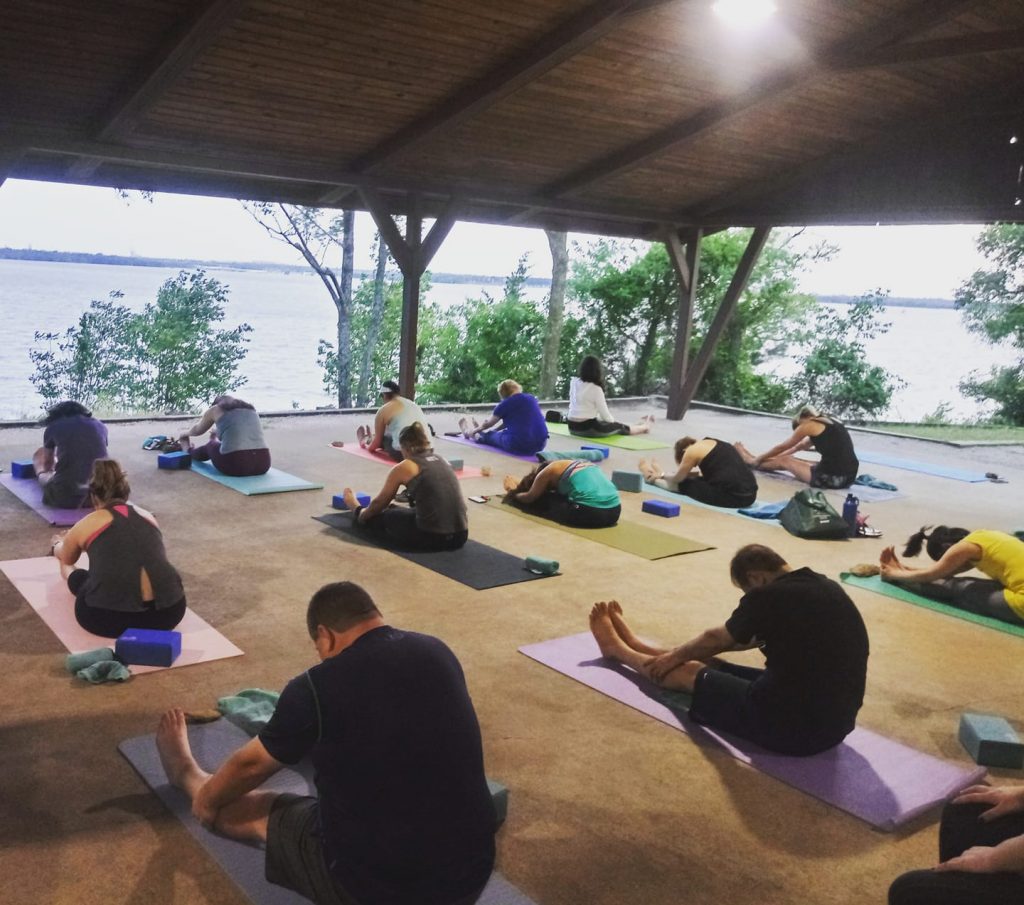 This venue can seat up to 250 guests and has parking for up to 300 vehicles. There is running water and electricity outlets for speakers and stereos. There is also a private Men's and Women's bathroom, private sand Volleyball Court, Horseshoe Pit, and private beach access.
Rockledge Park provides all of their guests with a complimentary volleyball and horseshoe setup. You may also add-on a 40ft Inflatable Waterslide to your private event!
Jackson Pavilion
---
Lonestar Adventure Sports
Can provide Kayak Rentals and/or Paddleboard Rentals to the guests of Jackson Pavilion for a discounted group rate.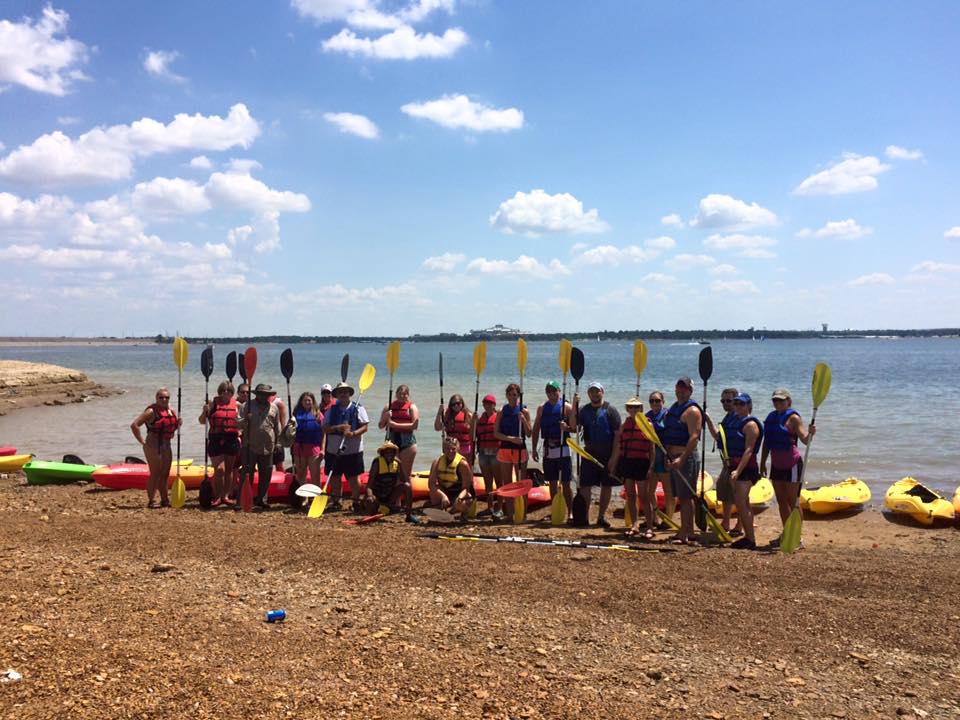 ---
Rockledge Park Map
---
Rockledge Park Information
Park Hours: 8:00am – Sunset (every day)
Entrance Fee: $5 per vehicle
4th of July = $20 per vehicle
Store Phone / Trail Status: 817-454-1058
Closed: Thanksgiving, Christmas and New Years Day
Website: www.RockledgePark.com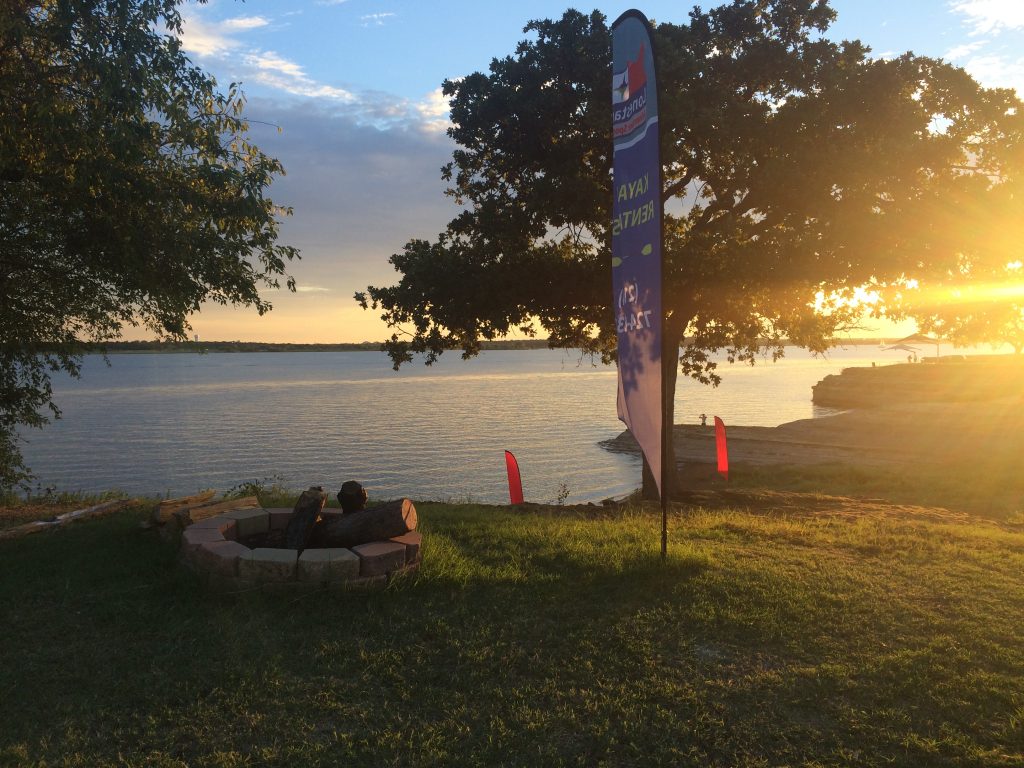 ---
Basic Park Etiquette: 
Help us keep the park clean!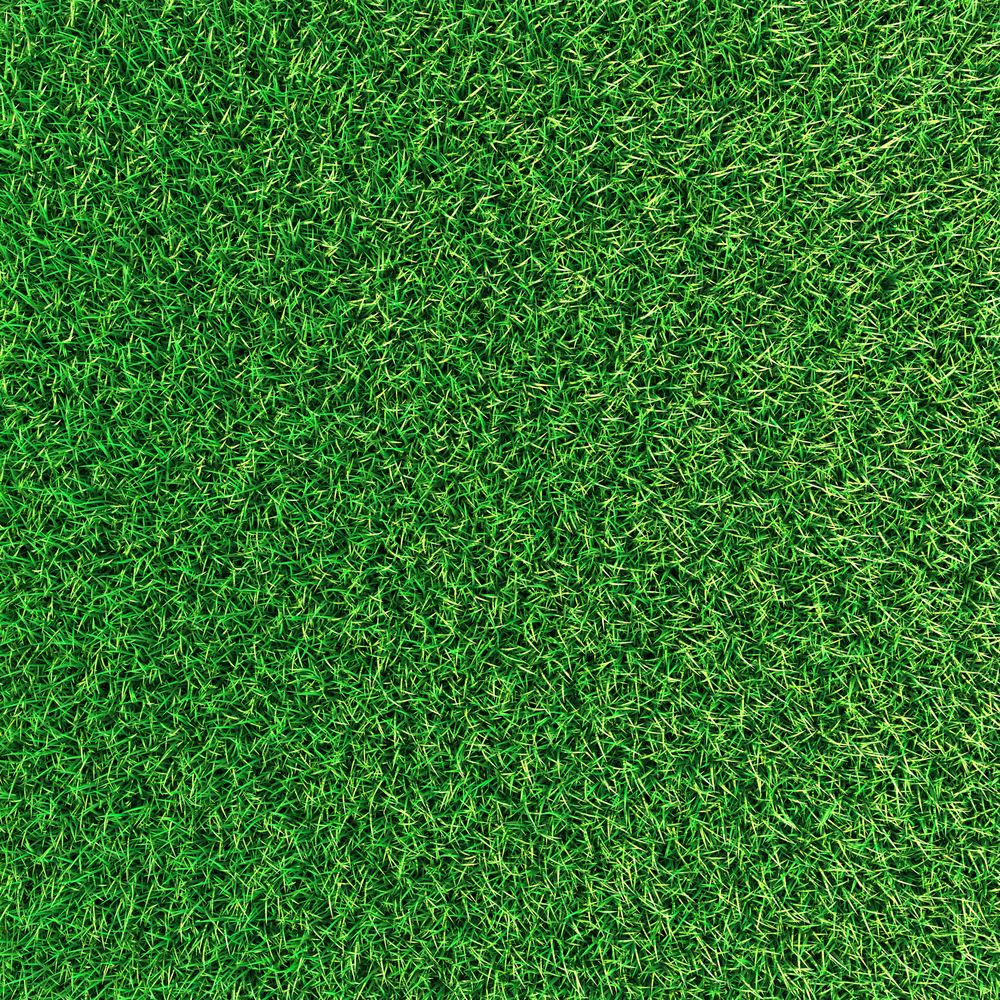 Pets must be on Leash
No Groundfires
Throw trash away
No Glass
No overnight camping
Must exit park at Sunset
---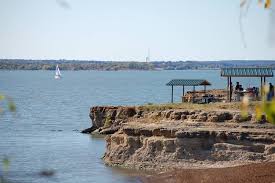 Please Remember to help us conserve Rockledge Park:
"Leave nothing but footprints and take nothing but pictures."
"Bring only what you need."
---
Rockledge Park website:
---
---