Bookings and Reservations
Select your rental time below, select your date, and fill out the the form to reserve your rental online.
* No Experience Necessary     * Best Value Kayak Rentals!
All Rentals Are Weather Permitting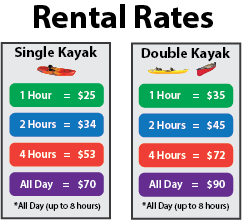 Paddleboard Rentals Available!!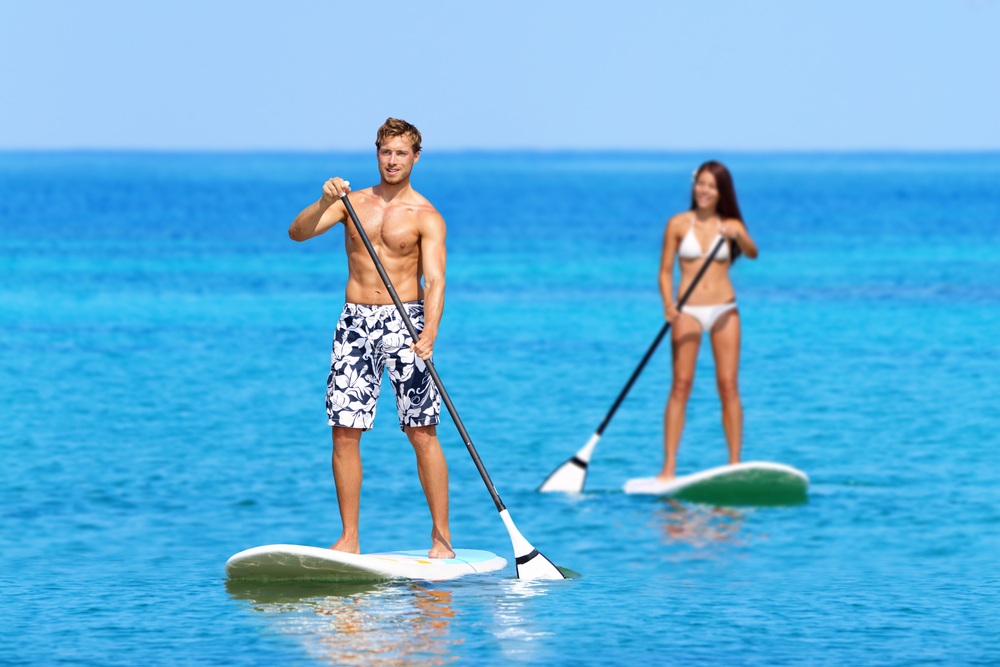 Same price as Single Kayak rentals.
Discounted Rates when you reserve online!!
---
Location
Google Map Link
---
Complete our eSign Waiver
Complete the waiver now to save time on the water later!
---
We

include

the following amenities with our Kayak / SUP Rentals:
 *FREE Lesson
*Life Jackets
*Paddles
*Kayak / SUP Board
---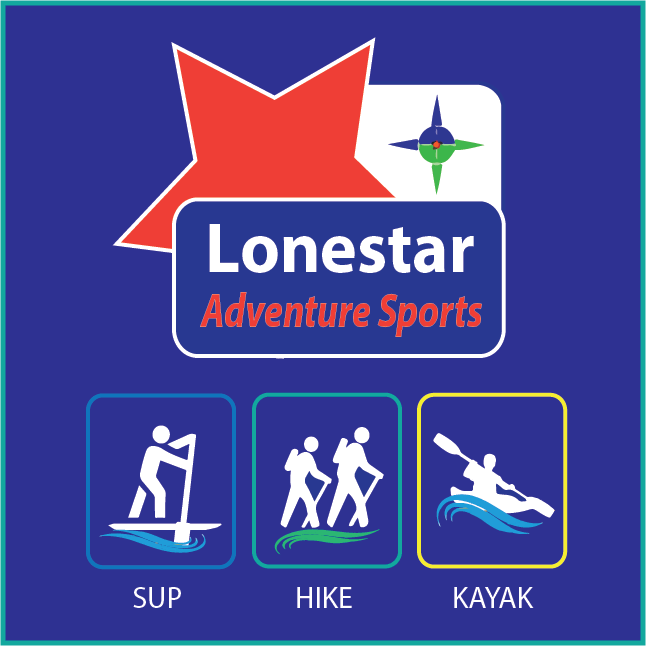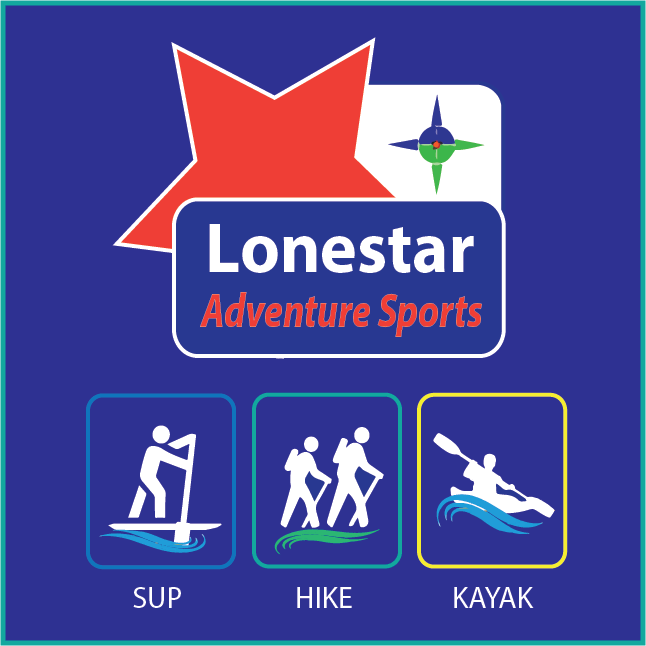 Season: April – November
**Starting in May we open at 9am on weekends and 10am on weekdays!
Open Days and Times:
Saturday: 9:00am – 7:00pm (Book Online)
Sunday:   9:00am – 7:00pm (Book Online)
Monday: Call for Availability (Book Online)
Tuesday: Call for Availability (Book Online)
Wednesday: Call for Availability (Book Online)
Thursday:  Call for Availability (Book Online)
Friday:  Call for Availability (Book Online)
Friday Night:  7:00pm – 10:00pm (Sunset Paddle)
*Hours Will Vary Depending on Available Daylight*
Additional Activities
Gift Certificate
Buy Gift Certificates
Private Party / Event Reservation Rentals

Give us a Call for Pricing 214-724-8311
We Accept: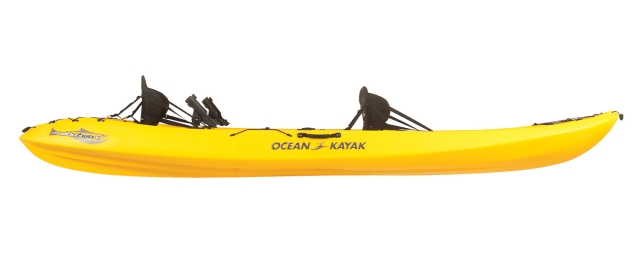 What is a Sit-on-Top Style Kayak?
Sit-on-Top Kayaks are fun!
They are easier to get on and off, even in deep water.
The kayak can self-bail itself to prevent swamping, but can be a wet ride due to scupper holes, paddle drip and over-spray.
Consider a Sit-on-Top Kayak like a Stand Up Paddleboard (SUP) but you get to it down while paddling. You are not inside of a cockpit.
---

Complete your eSign Waiver Online to Save Time!
Completing the eWaiver now will save you and your group time on the water!
---
 ***We ONLY offer Sit-on-Top Kayaks. This type of Kayak is easier to paddle and also will not tip over as easily as a Sit-Inside. Sit-on-Tops are much safer.***
*Rules & Requirements:
Must have valid Driver's License.
Any person 16 years old or Older may rent without Adult.
Pets are allowed on Kayaks and Paddleboards.
We do not have life jackets for pets.
Anyone under 16 years old must be accompanied by Adult.
No children under 5 years old.
Life Jackets MUST be worn at all times.
Each person renting equipment must complete Waiver.
Rental equipment may be retrieved by staff, with no refund, if not used properly.
No Drugs or Alcohol allowed on any rental equipment.
No Harassing Wildlife.
Kayak rentals are self-guided.
Park entry fee is not included with rental.
Online reservations may still have a wait time if other kayakers have not returned back on time.
---
Weather and Wind Speed Closures