"4 Great Places to Paddle in Texas"
Texas is known for its diverse amount of man-made lakes all over the state. This is great because it creates many opportunities for beginner and professional paddlers, alike to explore new bodies of water! Just imagine pulling up to a parking lot with your brand new kayak, ready to depart on a new adventure.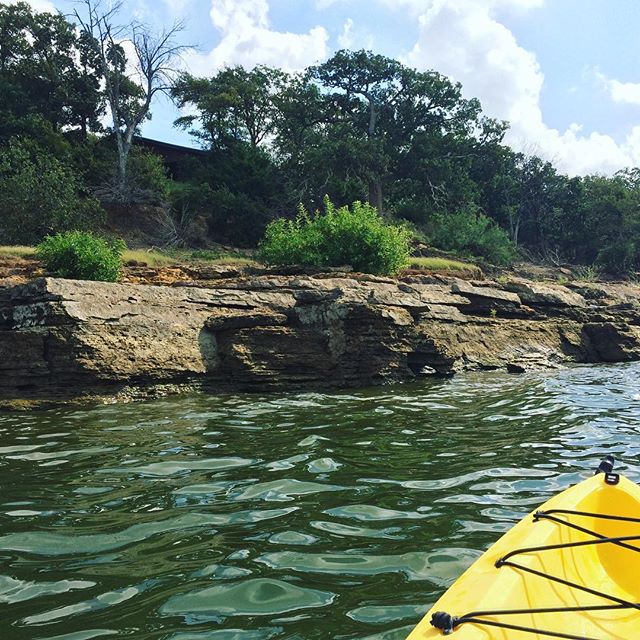 (Grapevine Lake, TX)
Here are some places that we've paddled to give you an idea of where to mark on your map:
This one surprises most of our readers because it is a relatively new paddling destination for new and experienced kayakers. Grapevine Lake offers tremendous kayaking opportunities because of it's quiet appearance and wildlife abundance. You will see many leisure kayakers, paddle boarders, fishermen, and sailboats on this lake. Not only is this lake kayak friendly, but it offers beautiful rockledges and coves to explore that are only accessible by kayak due to the nature of the shoreline. IF you are looking for a great place to kayak, Grapevine Lake should definitely be in your list.
Ever wanted to go kayaking with alligators? Lake Worth located just north of Arlington/Ft Worth area offers a nature reserve and a nature trail that allows paddlers to be close to nature while paddling along in the tranquil water. These alligators are friendly but do not feed them. They live quietly in the reeds while you paddle past them with ease.
Located south of Austin is a fun paddling destination due to its beautiful water color and awe-inspiring scenery. As you paddle the San Marcos River you will see wildlife along the shoreline and small rapids from time to time. The water is fed from a spring so it can be a little on the cooler side, but nothing beats the beauty and splendor of kayaking this gem.
Austin is known for many outdoor adventure destinations and Lake Travis is no exception. This kayak friendly lake hosts some amazing kayaking adventures. Teamed with local kayak outfitters and a sense of adventure, this is one spot you won't want to miss. Join your friends and have a social kayak session on Lake Travis. This is a popular hangout spot for people who live in Austin and those who venture there, alike.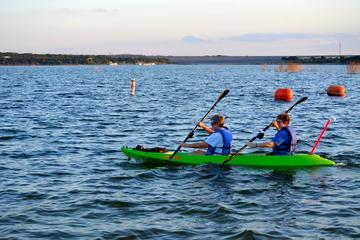 There are many more places around the Great State of Texas to go kayaking, we will post more locations soon to come. Follow us or Like Our Page to get recent updates of exciting paddling information!